The
black sheep campsite
is managed by an association called "des Lapagana au CAC 32". The Lapagana here we are :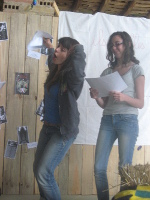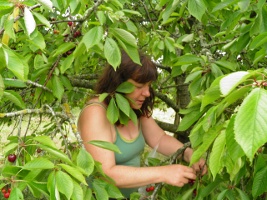 CAC 32 doesn't refer to the stock market, but to 32 values ​​that we would like to skyrocket here in the
Gers
, but also elsewhere ....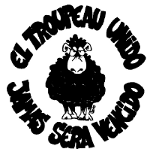 So what that C.A.C. 32 ?
collective welcome center
. It's, indeed, our project.
Reception and meeting are one of the major projects of the association, market gardening and backyard complete the good life together welcoming host.
The first phase was opening in summer 2009 of the black sheep campsite with covered spaces, orchard and vegetable garden. We also have the possibility to welcome exhibitions of artists, so don't hesitate to contact us to use the place. The place may also be fully reserved for festive evenings or serve as a
residence for artists
. In summer 2012, a collective kitchen has been opened. Educational workshops around the "natural gardening" should be created, in 2013, a dining room and an activity room of 100m2 opened for militant training, cultural practices and techniques of well-being, as well as two to three guest rooms and accommodation in a caravan and four persons in a woodhouse.